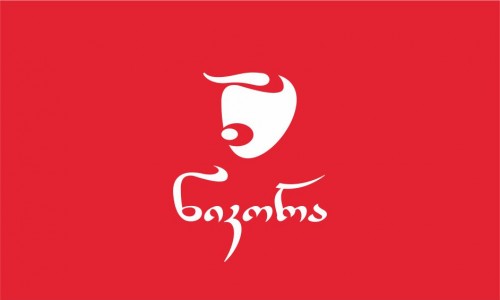 17 May. 2021
Georgian company "Nikora", which is the major manufacturer of meat products, continues to grant scholarships to the students of the faculty of Food Technologies of Agrarian University of Georgia. Successful students accept monthly scholarship already for three years. Students are granted the scholarship subject to their learning rating of the previous semester during a semester.
Two third-year students and two fourth-year students of the Faculty of Food Technologies became scholarship students of "Nikora " in this current year as well. It is noteworthy fact, that the very four scholarship students of the current semester used to receive the scholarship in the previous semester as well. Mariam Gogelidze, one of the pioneer scholarship students of company "Nikora", has already become an employee of the enterprise.
Davit Ivaniadze has been receiving monthly scholarship already fro two years. As he notes, scholarship turned out be a motivator for him in order to carry on studying on a higher level.
"First of all, the scholarship encouraged me to study well. The competition among students increased as well. The fact, that the scholarship is granted monthly, is very good and it does not allow us to weaken ourselves. In addition, that it is a financial prize, having the title of the scholarship student is very good as well. It is very important for us, I mean students, to have support from private sector and I am glad, that "Nikora" is open to cooperate with us"-says Davit Ivaniadze.
Giorgi Kukava is a coursemate of Davit, who has been receiving the scholarship for two years as well.
"Food technology is an especially delightful and interesting activity. Laboratories and practical work play a big role in this process. I want to continue working in the field of meat or bread in the future. At this stage the scholarship very much helps me to increase my motivation. The fact, that your studying is appreciated, is a very big stimulus for me and I have more motivation to go on the same way for the future as well"- says Giorgi Kukava.
The scholarship turned out to be very important for three-year student Giorgi Rtveliashvili and Nika Gomelauri, which they first accepted in previous semester and it became a big motivator for them to carry on studying on a high level.
"The competition was quite fierce. When I learned, that I became the scholarship student, I was very happy. It will be a big stimulus for me in the future to study well and do my job better. The fact of realizing, that our studying is appreciated not only by universities, but by private sector as well, is very important for us, students. I am glad, that such responsible companies exist on the market. They take care of the future generation and thus take care of having high-qualified staff in the future. I consider studying in culinary school as well and may use scholarship in it as ell,"-says Giorgi Rtveliashvili.
"Unfortunately, graduates of food technologies are not paid proper attention by private sectors nowadays and foreign technologists are given advantages. Considering the above-mentioned, the deeds, performed by company "Nikora", are very important for us, students. It is pleasant to realize, that there are companies, that take care of students and accordingly, of their future as well. These companies represent our potential employers. Scholarship gives students more motivation to study better and to develop as highly qualified staff", - says Nika Gomelauri.
"Nikora" will continue to financially motivate successful students for the next year as well.